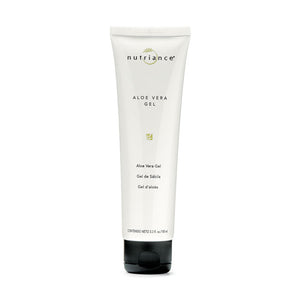 Aloe Vera Gel

Enhances the legendary effectiveness of pure aloe by adding key botanicals to promote skin health. This aloe gel can be used to make hand sanitizer, and has proven to be an excellent base for creating your own to sanitize and disinfect yourself and your surroundings.


---
Key Benefits
Clinically proven to calm the skin's surface, countering effects of sun, wind, and cold.
Clinically proven to add extra moisture and support the skin's moisture barrier.
Helps to soften skin and promote elasticity.
---
Details
Soothe and comfort skin with aloe vera, pro-vitamin B5 (panthenol) and botanicals including linden and chamomile
Counter the moisture robbing effects of sun, wind and cold
Support natural cell renewal
Clinically proven to:

Calm skin's surface and alleviate minor discomfort
Work with skin's natural lipids to achieve optimal moisture levels
---
Usage
Apply liberally to skin that has been dried by outdoor elements.
Item #3956
---
We Also Recommend